ONLY TRANSATLANTIC CARRIER WITH CONTAINERS & RORO
FASTEST UK SERVICE
INDEPENDENT CARRIER
NO OUTSOURCING
ONLY CARRIER WITH SERVICE TO/FROM LIVERPOOL & U.S. PORTS
DEDICATED GOTHENBURG FEEDER …
ONLY CARRIER THAT TAKE CONTAINER & RORO ON SAME VESSEL
ANTWERP — ONLY CARRIER THAT TAKE CONTAINER & RORO ON SAME VESSEL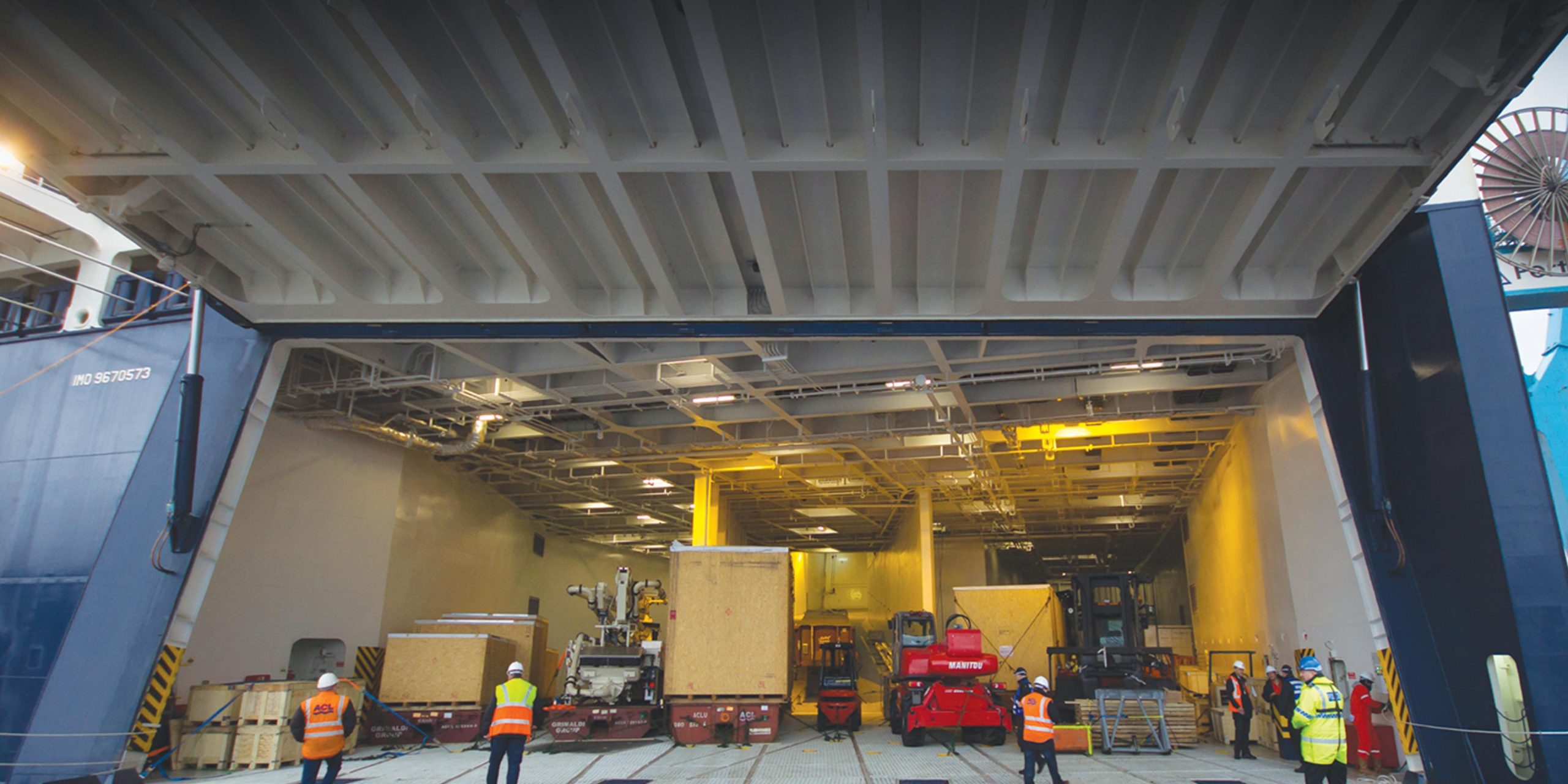 Slide 1
The Most Unique Services on the North Atlantic
Atlantic Container Line offers the most versatile service options to and from North America and Europe. Our new innovative G4 CONRO's have doubled their capacity for handling containers, RORO, breakbulk and vehicles. We offer a wide selection of direct port calls ensuring fast door-to-door transit times.
Slide 1
One Ship. Endless Possibilities.
ACL's new fleet of G4 vessels usher in a new chapter in maritime history. Faster, greener and more efficient than their predecessors, the G4's innovative design vastly increases capacity. The RORO ramps are wider and higher with fewer columns, enabling easier loading and discharge of oversized cargo. ACL's first of its kind G4 features unique cell guides which safeguards containers and reefers on and below deck.
Slide 1
Easy Does It.
ACL knows how to handle every possible transport scenario for moving complex cargo. We give you the right solutions to ship any size, any weight or length of cargo. By integrating ocean, road, rail and feeder combinations, ACL is the only transatlantic carrier able to offer door-to-door pick-up and delivery for containers and oversized cargo.
Slide 1
Shelter from the Storm
ACL has a better, safer alternative. Uncontainerized cargo is stowed and secured in the G4's spacious RORO garage decks, providing the optimum protection against the elements. Containers are also secured in uniquely designed cell guides above and below decks.
Slide 1
So who needs exceptional customer service?
You do. And ACL is delivering with real people. We know that your time is extremely valuable so we have designed our operation to provide a personal, instant snapshot of every aspect of your shipment's transit. As a Grimaldi Group Company, we have our own extensive network of customer service centers throughout North America and Europe staffed with actual transport professionals to assist you. ACL is at your service to provide real solutions to transport challenges.
A quick and easy way to track every move your container shipment makes. Register and everything you want to know about your container is there in real time! Get invoices, bills of lading, make VGM submissions.
ACL's commitment to sustainability and environmental awareness. We provide efficient transportation services that minimize negative environmental impact with ACL's new, greener, G4 vessels, reducing emissions per TEU by 65%.
Interactive vessel schedules to and from North America and Europe. Cargo, rail and documentation cutoff times help get cargo on time to the right place.
ACL has been a pioneer in EDI technology. We have the ability to provide all the necessary information of your shipment from pick up to delivery.
ACL's Short Sea Service keeps your cargo moving without over-the-road delays. The Short Sea Advantage provides fixed, weekly schedules throughout Europe transporting your containers or oversized cargo safely and expeditiously.
It's hard to say no to RORO
It's the best alternative to transporting oversized, hard-to-handle and out-of-gauge cargo. No dismantling or reassembly required. Your cargo is simply rolled on in one piece to our vessel and securely lashed and stowed in one of our huge garage decks. It's that simple. It is hard to say no to RORO.
Europe